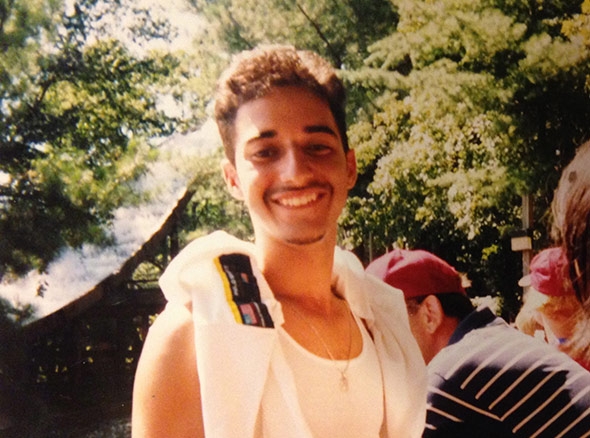 I just wanted to tell you that I'm starting a podcast. Just six to begin with to see if anyone listens, but they're going to centre around living, working and eating better. Fingers crossed I can get the first one recorded next week – if my site redesign is completed that is.
ANYWAY…
I'm a HUGE fan of podcasts. I find them way more interesting than videos, after all, who has time to sit and watch stuff on youtube? Where as with a podcast you can play it in the car, at the gym or whilst you work. Ideal.
So I have to tell you about one of my FAVOURITE podcasts at the moment – Serial…have you heard of it? I am HOOKED!
Here's what the podcast is about: 
In 1999 a high school senior went missing. Hae Min Lee was found six weeks later in a shallow grave. Her classmate and ex-boyfriend Adnan Syed was arrested for her murder. Sounds a simple enough case right? However, he claims he's innocent, he has no alibi as he can't remember what he was doing on the day she went missing – but then again, who does remember what they got up to 6 weeks ago? A classmate at Woodlawn High School says she knows where Adnan was, the trouble is, she's nowhere to be found. Adnan was found guilty and he's currently serving a 30 year sentence for first degree murder. Host Sarah Koenig isn't  so sure that he is guilty so the podcast is all about uncovering the truth. Week by week it goes deeper in to the story. It's truly addictive. If you love true crime stories (like I do) then I can guarantee that you're going to love this.
What podcasts do you recommend?